ExpressNetworks
ExpressNetworks or Express Networks
Development Name: ExpressNetworks Phase 3
Developer: Artisan Holdings
Area: Luna Street, Ancoats, Manchester, M4 5DL
Number of units/phases in total: 56
Number of units/phases already sold: Phase 1 and 2 completed and sold
Freehold/leasehold Term: Leasehold – 150 years TBC
Ground Rent: £250 per annum - TBC
Service Charge: £1.25/sqft - TBC
Detail of Indemnity Underwriters e.g. NHBC: TBC
Stage of planning: Full Planning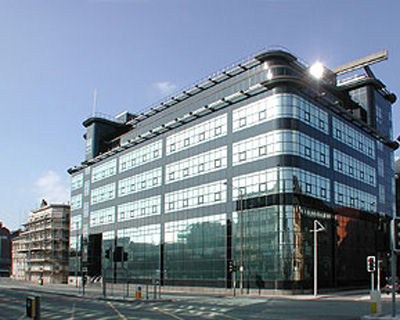 About the development
Part European-funded, the new development includes 46 live/ work apartments over five storeys, 2500 sq.m of 'fast wired' contemporary office space on two consecutive floors, and secure parking for 114 cars. Each apartment has a balcony, and on the top floor feature roof terraces with panoramic views of the city and the Pennines. The development has related to the highly-distinctive Daily Express building on Great Ancoats Street, the classic 1939 design by Sir Owen Williams with its distinctive flush black vitrolite, clear glass façade and rounded corners. Now grade II listed, it has been restored as offices for Friends Provident.
The work expands on the successful media/IT complex developed by Artisan Holdings in Phase I.
To provide the proposed accommodation the existing building has undergone substantial re-modelling, with the addition of four new storeys and the introduction of three light wells cutting through the centre of the structure to provide natural light into the deep plan office space, and the bedrooms and hallways of the apartments. The lightwells are covered by lightweight polycarbonate roofs which float over the voids to offer weather protection but allowing continuous natural ventilation. Demolition and strip out of the building included the removal of a track system for moving large paper rolls, and electrical installations including an entire substation for the former print hall machinery. All existing profiled metal cladding was removed and the building stripped back to its bare structure of steel frame and in situ concrete floors.
---
Return from ExpressNetworks to Property for Sale