UAE Information
The seven Emirate states
Umm Al Quwain
Very low population, with not much property development currently.
Ras Al KamiahThis is the most northern Emirate which is famous for regional seaside tourism. New seaside developments are here but with 2 hours drive from Dubai where the developments are north of the city. Here, there are lower cost properties which are half the price of Dubai's but with no proven growth. Ideal if you want to own an apartment for your own use as there is not much rental demand.
AjmanThis is a small Emirate but with great access directly to Dubai along the Emirates Road. Only 20 minutes to Dubai airport and Dubailand. The property prices are much lower, than in Dubai but the appreciation is expected to be very good. Great value also for own use.
FujairahThis is the most eastern Emirate which is mainly mountainous and no notable developments
SharjahThis conservative, traditional emirate adjacent to Dubai is not popular amongst western buyers.
DubaiThis is the second largest emirate and has the highest property appreciation because of:-Tourism at seaside shopping and Dubailand- Business, trade and financial growth- Net immigration.
Abu DhabiAbu Dhabi is the largest emirate by far. The capital of the UAE is the city of Abu Dhabi. This is a very oil rich emirate and there are significant developments happening here. The ruler of this emirate is the head of the UAE. Property currently overpriced, not a lot cheaper than Dubai. There is very little immigration or tourism here.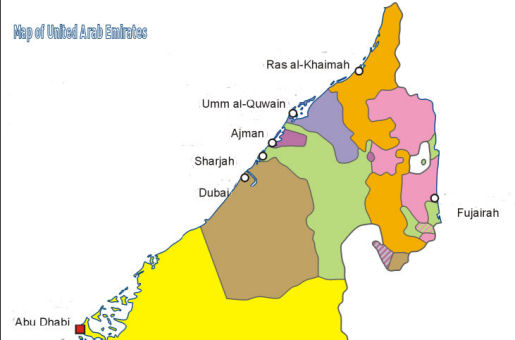 Return from UAE Information to Dubai Property