Ajman Property
Ajman property prices have done very well pre crunch as Ajman has been seen as an affordable suburb of Dubai yet within easy reach of it. Ajman's popularity has increased also because of the need for more affordable housing close to Dubai for the middle classes who want to earn tax free money AND want to save.
Within Ajman there are two main areas where there is development: either around the coast, which is much more expensive compared to 'New Ajman'. New Ajman is inland and sits on the Emirates Road which provides a fast conduit into Dubai. Also New Ajman will have access to Dubai through the new Metro and which will transport passengers in an amazing 7 minutes!
Make no mistake, New Ajman is a huge development - here's a schematic of the cities layout: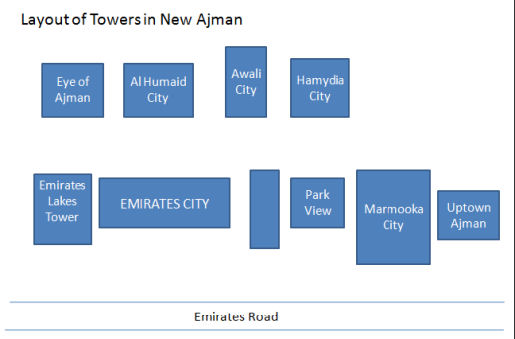 remember, in Emirates City alone, there are over 90 towers and the featured towers that BSEL have built eg Sapphire Tower has 42 floors of accommodation with 22 apartments per floor...
There have been some infrastructure concerns with a development of this size, however the master developer is R Holdings. There are also guarantees on the Sapphire Tower apartments as mentioned in this site that if the infrastructure is not in place, then the purchaser will be given their money back. This is not the case with every development.
So it can be seen that Ajman properties are close to Dubai, they will be affordable and cheaper than the comparable properties in Dubai.



Return from Ajman Property to Dubai Property