Victoria Court
Victoria Court is a most exclusive development of just 39 quality apartments, built to an extremely high specification by a local master builder. The four storey development includes ground. First, second and third floors of which there are 1 and 2 bedroom apartments including penthouses with large roof terraces. There is allocated parking to each of the apartments.

Name: Victoria Court
Location: Valley Road, Meersbrook, Sheffield, S8 9FY
Total Units in Dev.: 39
No. of units on Offer:4
Reservation Fee: £2000
Deposit: Simultaneous exchange and completion
Lease: 240 years
Gr. Rent/Service: Gr. Rent £100.00 / Service £38.00 pcm / Block Ins £140.00 pa
Parking: 1 per apartment
Exchange Bonds: Na
Split Receipts: Yes
Availability: 5th June 2008
Completion Date of Units on Offer: Complete
Stamp Duty: 0 &1%
Assignable Contracts: Yes
Absolute Title: Yes
NHBC/Zurich: Premier
Any Commercial Aspect: NA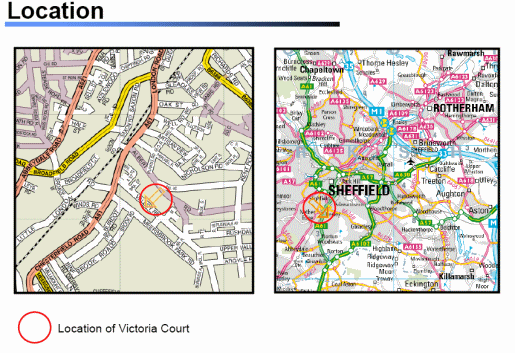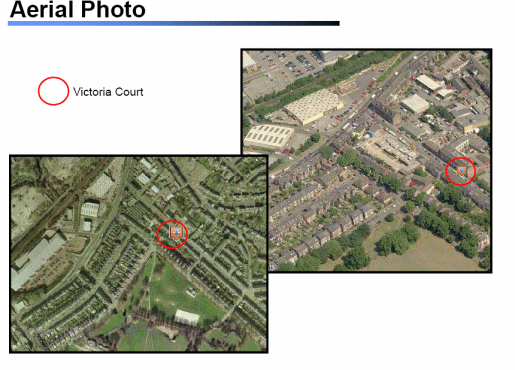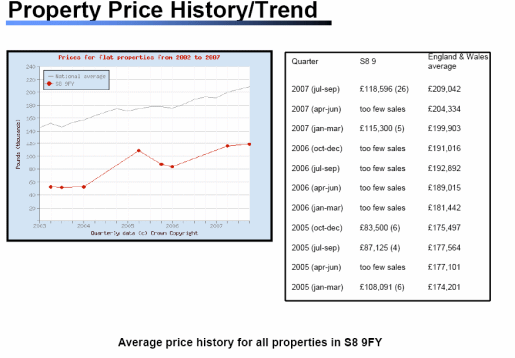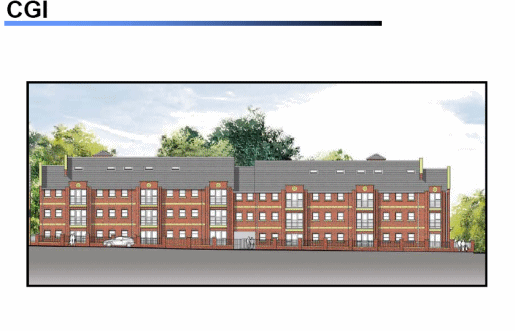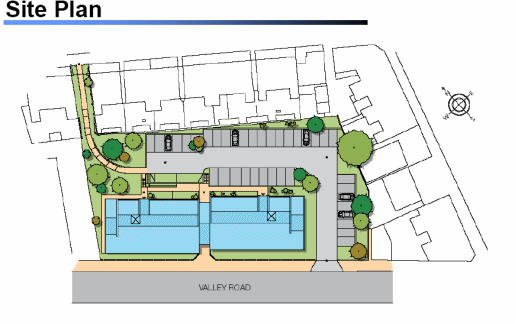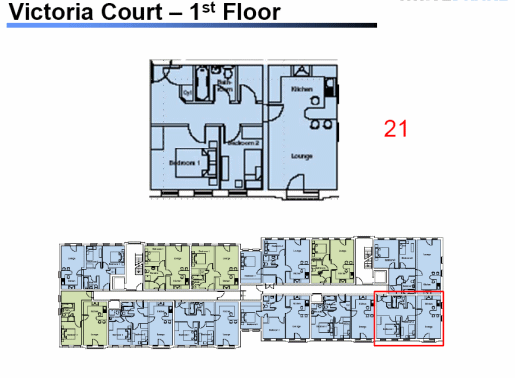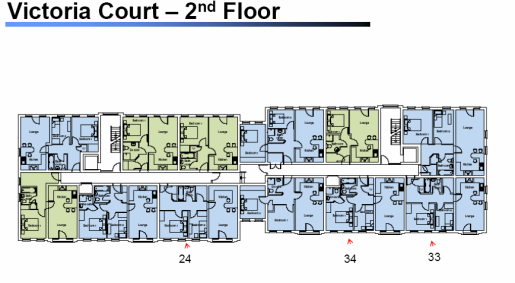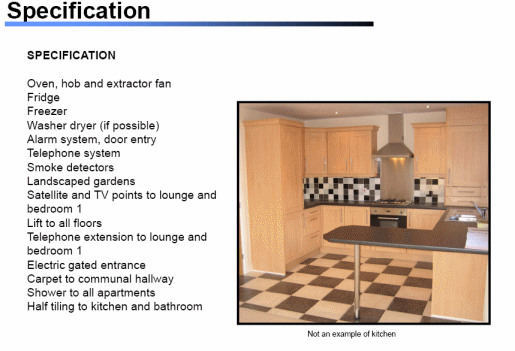 Today's EconomyThe city once spearheaded the knowledge advances which gave it preeminence in steel and cutlery production, today the transfer of technology from Sheffield's universities is guaranteeing Sheffield's continuing industrial and commercial evolution, creating cutting-edge enterprises across the city. High technology businesses such as the US company Fluent, Inc., for example, have chosen Sheffield as the centre for their international operations and so has, specialists in semiconductor design for the home automation, commercial building automation, and industrial process monitoring and control markets.Insight Enterprises will invest £50m in a new European headquarters in the city resulting in 1700 jobs over the 2005-2008 period, while Boeing, through its collaboration with the University of Sheffield will be at the centre of an Advanced Manufacturing Park (AMP) on the edge of the City, home to a cluster of businesses in the advanced manufacturing sector. Other areas of employment include call centres, the City Council, universities and hospitals.After many years of decline there are now signs that the Sheffield economy is seeing a revival. The 2004 Barclays Bank Financial Planning study revealed that, in 2003, the Sheffield district of Hallam was the highest ranking area outside London for overall wealth, the proportion of people earning over £60,000 a year standing at almost 12%. An survey revealed that Sheffield was the fastest growing city outside of London for office and residential space and rents during the second half of 2004. Victoria Court.
Regeneration and developmentSeveral organisations have been created in the past 20 years with the purpose of regenerating Sheffield's economy. The Sheffield Development Corporation was established in 1988 in order to regenerate Lower Don Valley area of Sheffield, which had been the location of much of the city's traditional industry. In its 11 year existence it replaced much of the derelict land with new business ventures, the most famous project being the creation of Meadowhall shopping centre. More recently a new city economic development company, Creative Sheffield, has been established and, in April 2007, Sheffield First for Investment, Sheffield One and the Cultural Industries Quarter Agency were all integrated into the one organisation. Sheffield is also home to UK Steel Enterprise, the regeneration and investment subsidiary of Corus Group plc.
Like other major cities in the United Kingdom, Victoria Court and Sheffield is undergoing large-scale redevelopment. Some of the projects proposed or currently under construction in Sheffield are the improvement of Sheffield Midland Station, the New Retail Quarter, Victoria Quays and Riverside Exchange, and the redevelopment of The Moor shopping district.
As well as these large-scale projects, there are lots of other public works buildings, luxury accommodation and office space being built in the city. The city centre population is expected to increase from 5,000 in 2005 to 15,000 by 2015. £250 million pounds has also been invested in the city during the first half of 2005.



PLEASE CONTACT FOR FURTHER DETAILS

Return from Victoria Court to Property for Sale